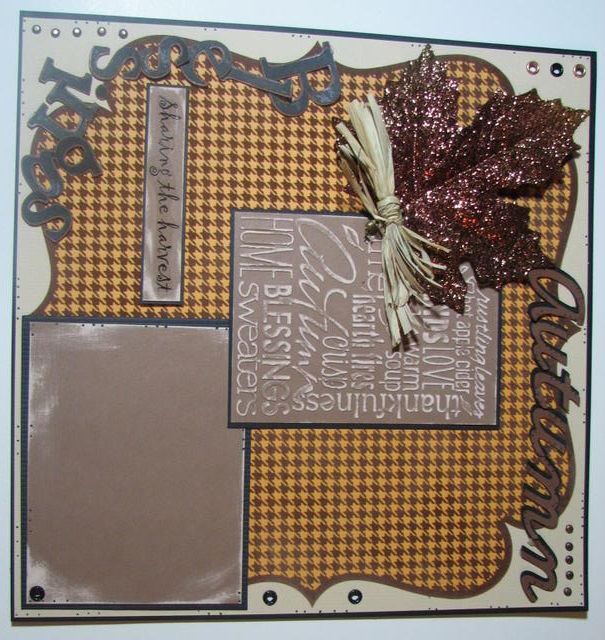 I had a somewhat productive weekend.....I decided to use a "Leaf" that I found at Micheal's-(Pic Below) . They came in a few colors...I used the burnt brown one....They were on sale for $1.99 for the package of 6. So..... when I saw them,(the colors were excellent) , I knew I could use them....somehow. Well I decided to make a Layout....It is quite simple and the Autumn Embossing folder seemed to work with the Layout perfectly.....Someone asked about incorporating Embossing Folders on Layouts....I have used my Embossing Folders on cards mostly....so I decided to give it a try. The leaf was more proportionate to a larger sheet of cardstock versus a card.....so it worked out perfectly....
Embossing Folder-Autumn Type- Distressed with Sandpaper
Coredinations-Nostalgia
Bazzill- Cardstock
Autumn-Cursive 101-1.5"
Me and My Big Idea- Specialty Paper-Cornupia
Fall Leaves- Micheals- (Pic Below)
Blessings- Plantin Schoolhouse-1.5"
Raffia
MM Eyelets
MM Brads
Stickon