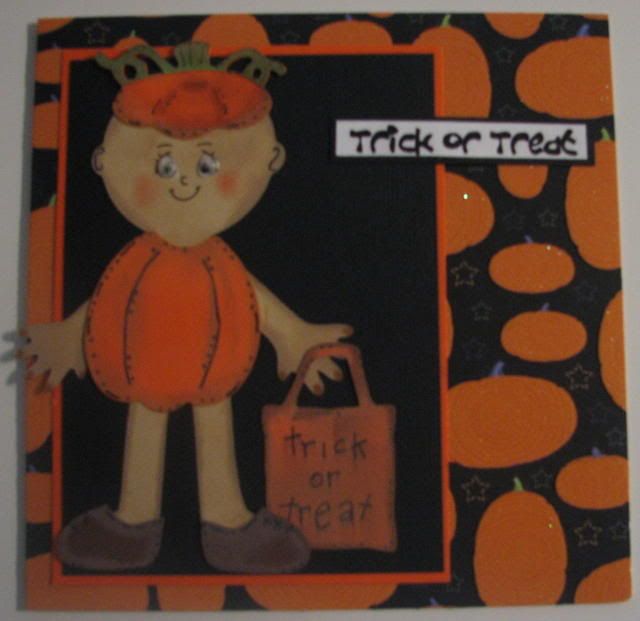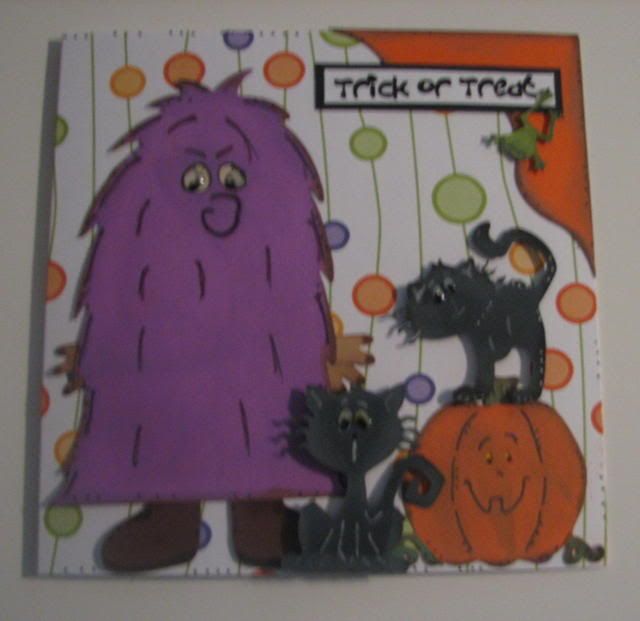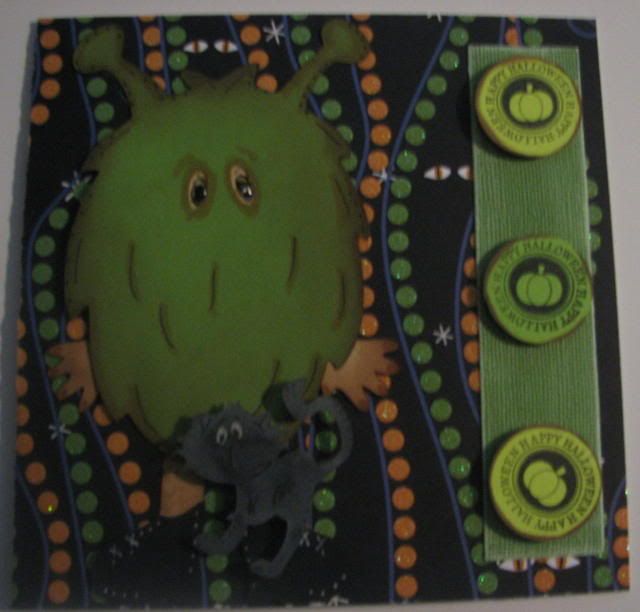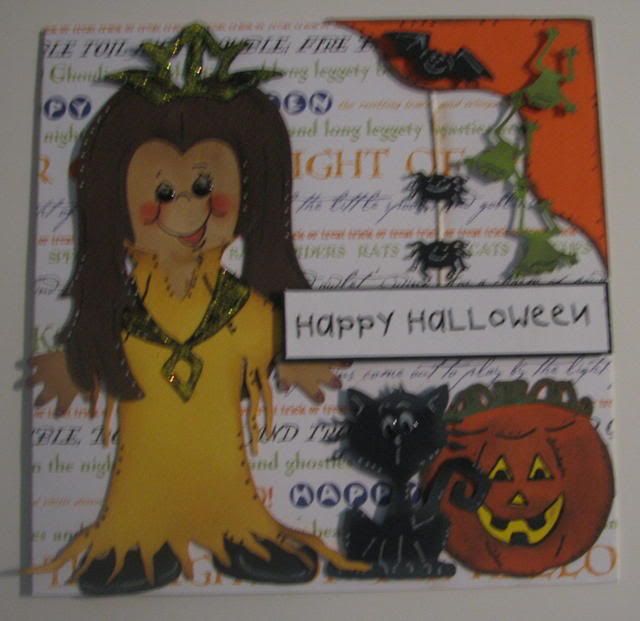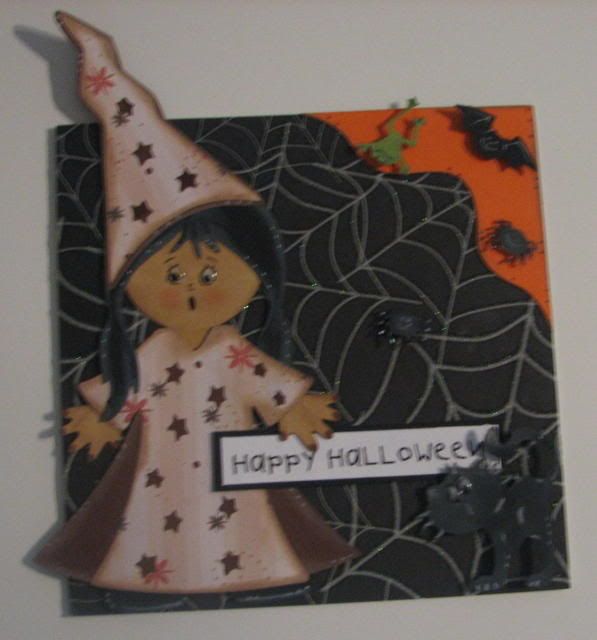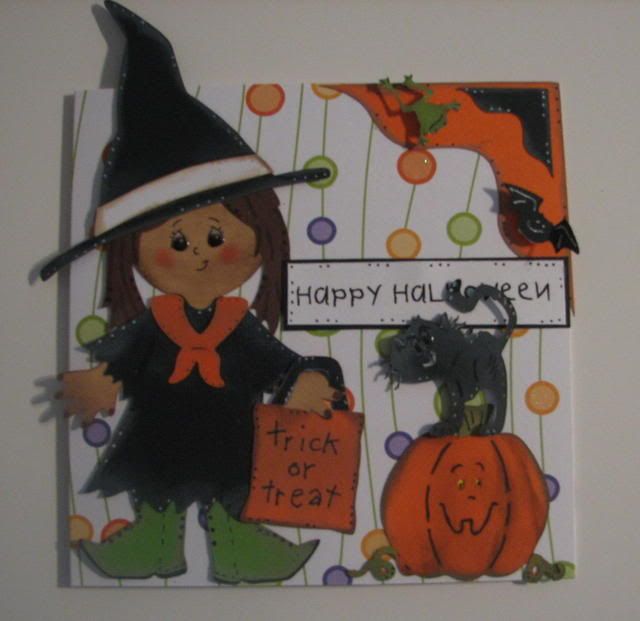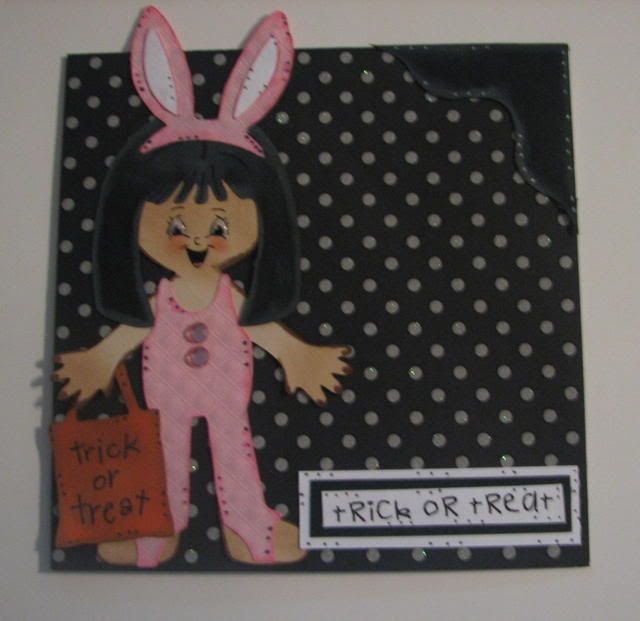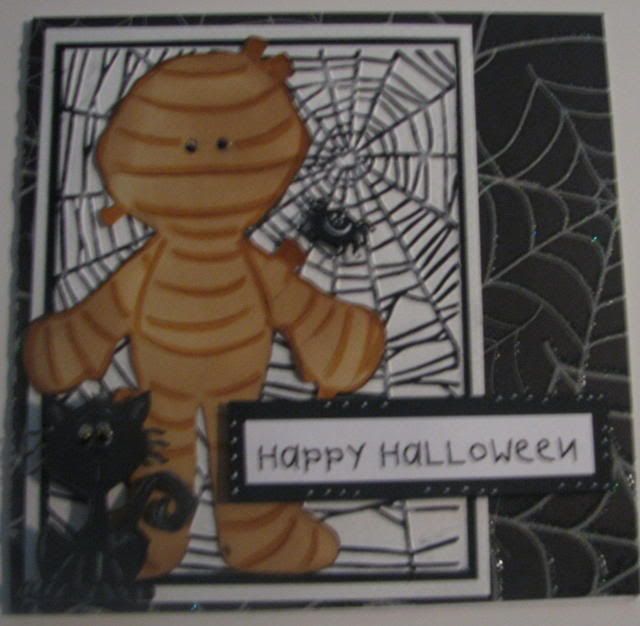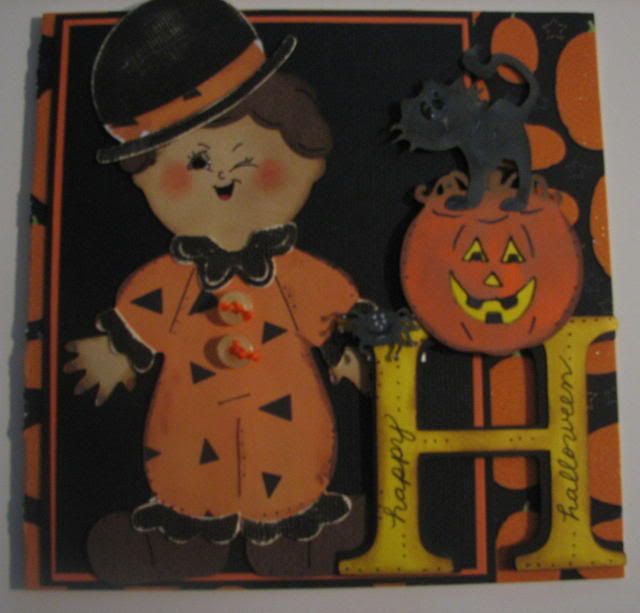 It is really amazing how fast time flies....., It's almost time for Halloween.....I know I am all over the map with the cardmaking.....There is really no rhyme or reason why I am doing christmas cards or Lo's before or after Halloween cards. I guess it's just whatever mood I am in. I decided this weekend to do some Hallween cards using my Paper Doll Dress Up Cart (PDDU). The amazing thing about the cart is........ I did not need any embellies to create the card...Everything is basically from the cart. I thought this would kind of ease my Grandbabies into Halloween....They really do not like the ghosts and goblin things....I thought these were really cute and they could relate more.....because they are more kidlike.....I kind of went a little over board....but there is so much on that cart, that I was amazed
(can't you tell????, I couldn't stop making the little things)

.
....I think I am finished with the Halloween cards.......and I had a great time making them....I am going to send them to my grandbabies so that they can send them out to there friends.....I hope all of them enjoy them as much as I enjoyed making them....