This is the original "Wedding Memories" Shadowbox. It also had some flower embellishments, idea pamphlet and stickers that I will probably throw out.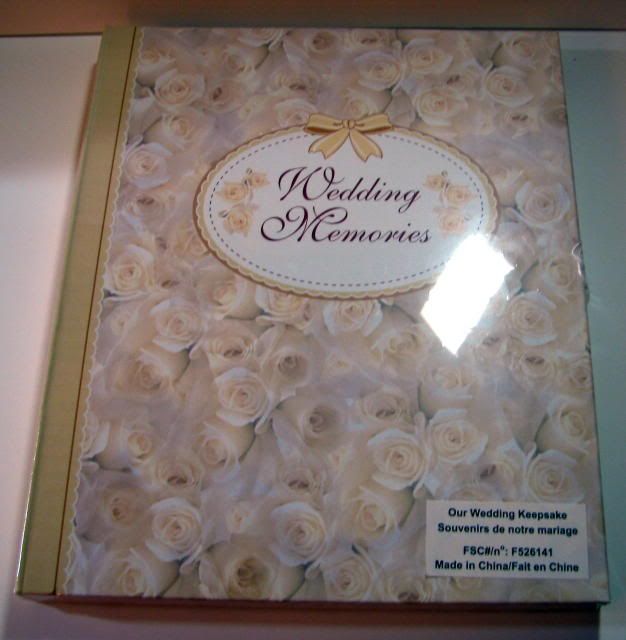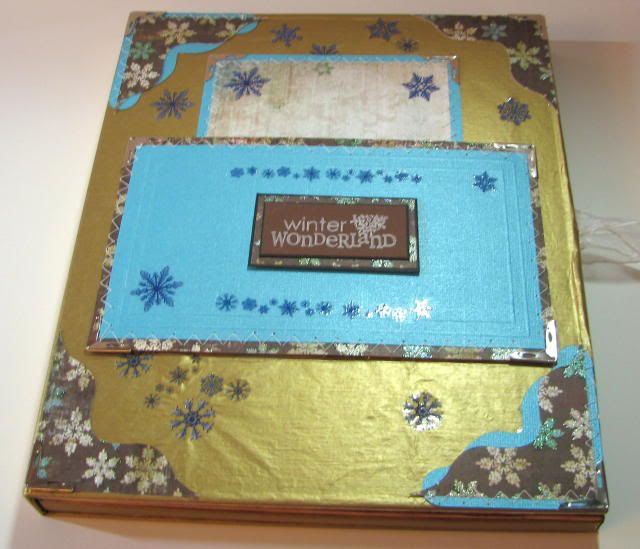 I did not plan to spend my entire weekend altering this shadow box, but that is what ended up happening. I guess that is the way my weekend was suppose to go because I have not been able to create anything else.......I was totally lost for ideas and the creativity was NOT flowing ...but I completed this Shadowbox. . I found these Wedding Memories "Shadow Boxes" at a $1 Store this past summer and immediately knew I could make loads of altered projects with it, so I picked up several........I took the entire shadow box apart, which made it easier to put together. Initially I was going to use card stock or printed paper, but found that it was a little too sturdy. I decided not to use Printed Paper and/or decoupage so I used tissue/wrapping paper and my ATG gun. The flimsiness of the tissue paper made it easier to cover the shadow box, but harder to get the edges as straight as I wanted it. I worked with it though and each page had a frame so I was able to hide my "imperfections......Anyway....10 hours later...well, I was watching movies too....But I finally completed it.......Now to clean my scraproom.....WWWhhheww......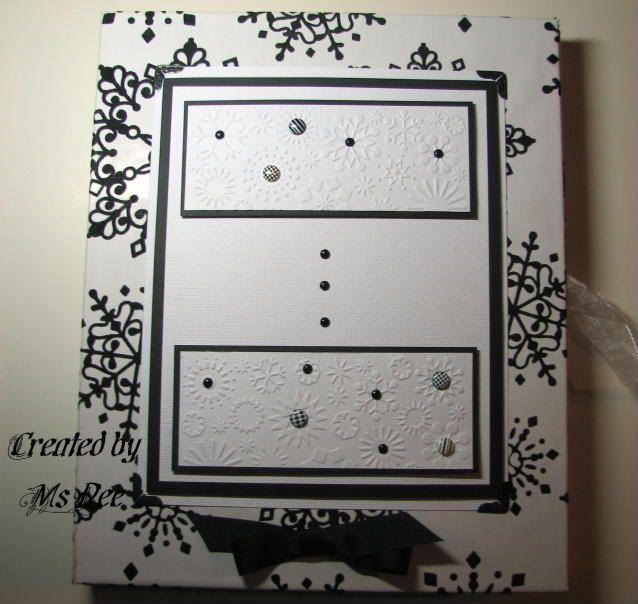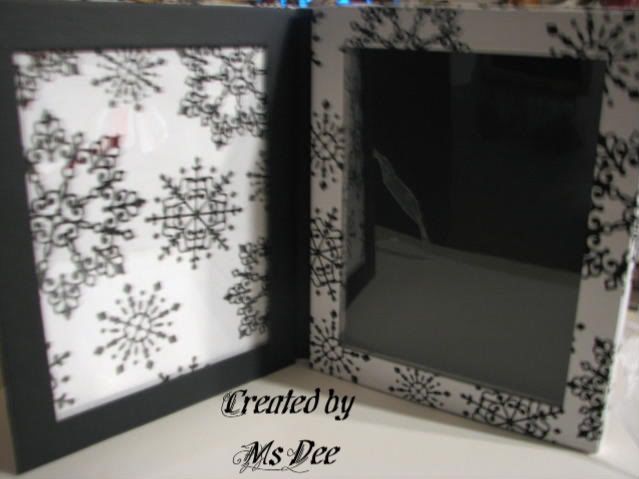 This is another "Altered Shadowbox" that I completed, but have not decorated. I used christmas "flocked" wrapping paper........I have not decorated it ...but wanted to see how long it actually took to alter this shadow box. It did not take long because I figure it out when I did the first one....