This is my take on "Inilda's Cuttlebug Spot" Challenge. The challenge was to make a valentines card using any color other than the traditional
"red and pinks"
....So this is my take on the non-traditional valentines card. The colors are sky blue, several tones of brown and black.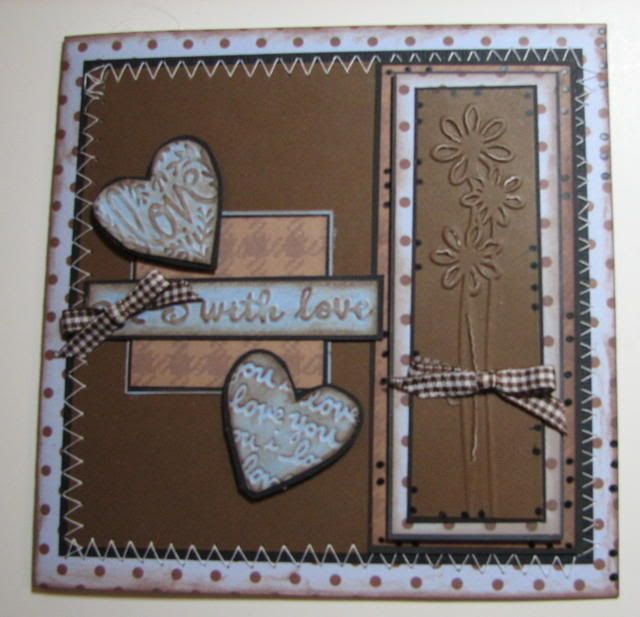 Provo Craft Rob and Bob Studio PP
"Word-Filled" Hearts Embossing Folder
"With Love" Embossing Borders
Ribbon
Zig-Zag Machine Stitch
And here is another...........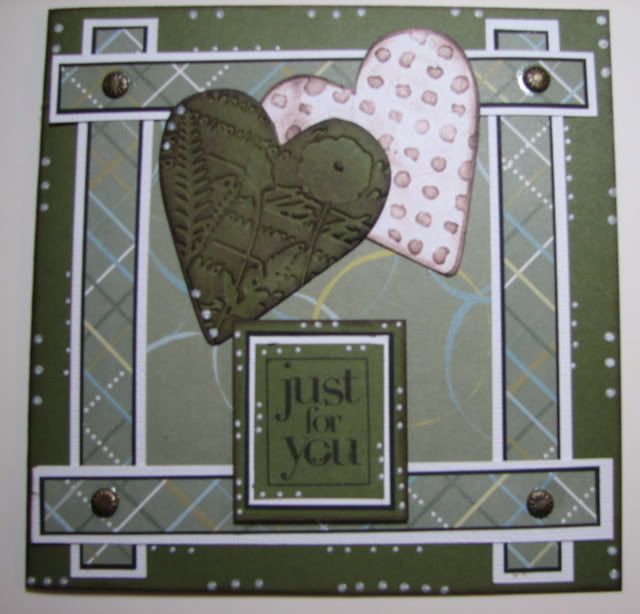 Provo Craft Rob and Bob Big Slab PP/CS
Metallic Jewelry Pieces
American Craft Black/White CS
Cuttlebug "Textile Hearts"- Cut and Emboss-Die/Embossing Folders