Hi Everyone.......I love scrapbooking, and for some reason whenever I am physically with a group of people scrapbooking ......I tend to find a reason to do something....you know.....to make scrapbooking a "fun" task........I have to say, I enjoyed scrapping with the ladies on the Cricut messageboard...... we had a great time doing challenges this weekend and shared, and enjoyed, each others completed work...We did try to kind of organize a online crop...but that kind of fell through....but we still had the greatest time....though we were working on our layouts and cards, we did it according to time that each had individually.......and in the end it all worked out..........This is one of the challenges I completed this weekend..... TFL.....
"Obama"- We the People..........
For this challenge we were to incorporate this picture of "Obama" in a layout......There were no other rules attached to this Challenge..... I would have posted a couple of the ladies layouts but so far have not requested to do so or gotten their permission to post their layouts on my blog....but they are posted on the Cricut messageboard under "The Sista's" Thread...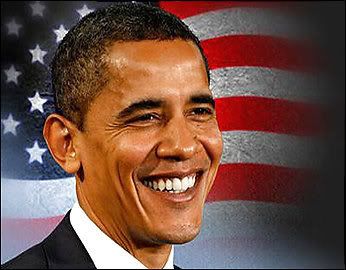 I used some12x12 "We the people-"Obama" Paper purchased by ~Scrappersdelighted~ Thank you again.....from Lone Star Scrapbook in Houston Texas. Lone Star Scrapbooking has an online site for those of you looking for this "Obama" paper..... The website is www.lonestarscrapbooking.com . I used two (2) sheets of this paper, cutting the image of "Obama" from one of them ...to place on the 12x12 to make his image 3-D....I used three pictures in varying sizes. The Solid Cardstock is American Crafts (AC). I am not certain that you can see the 3-D effect of his image that well....but you can see the shadow by his head on the right.....HTH's and Thanks for Looking....