Wow...Day Nine.....2 more challenges and we are almost to the end...That's really sad because I had such a great time creating these tags and trying out different techniques....The creativity was awesome over at
Stampin'Dymonz Scrap Shack
. Take a look at all of the great projects and ideas the ladies came up with....
Today's challenge is to create a dimensional tag. At least two elements must lift up off the page. The edges of the tag should be inked. At least one dimensional flower and 3 buttons should be incorporated in the design.
So...here is my take on this challenge.....................
Front view of Tag /w inked edges
(Click pic for larger view)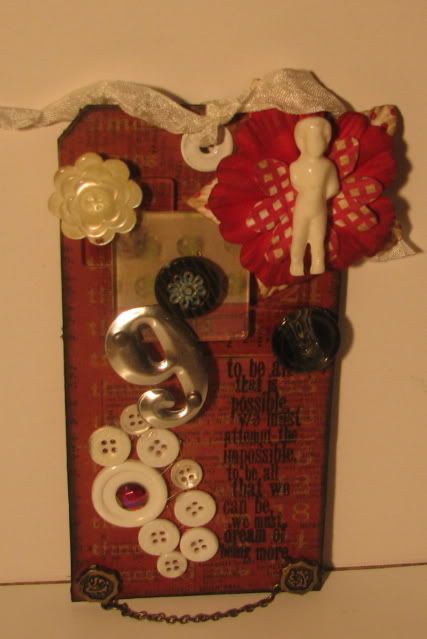 Dimensional elements (At least two items)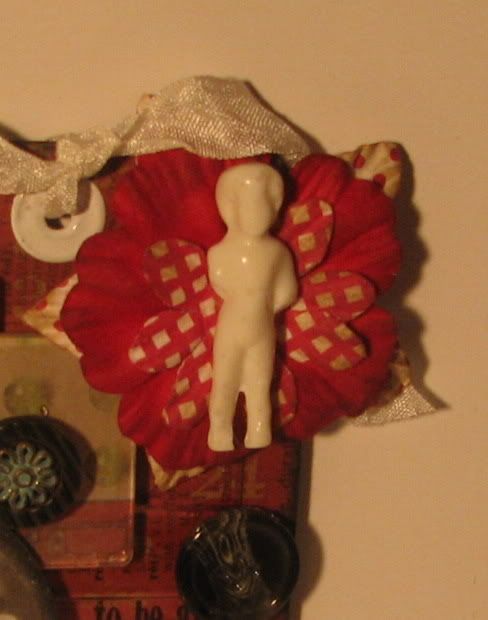 3 Acrylic Fragments stacked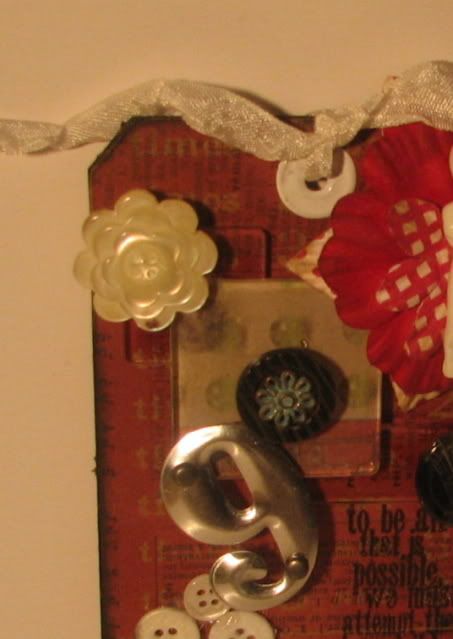 Angled View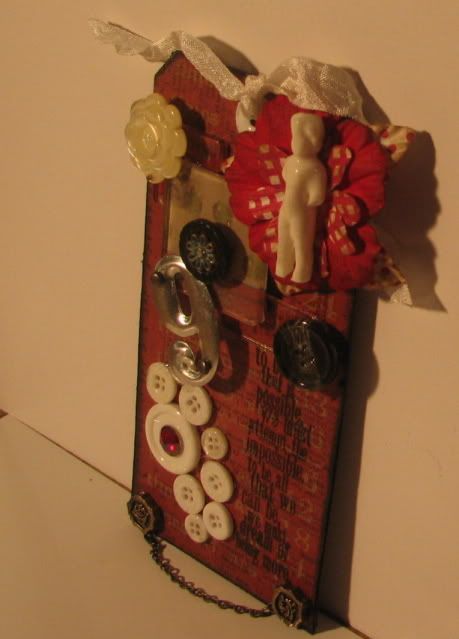 Recipe
Tim Holtz Alterations Tag with Bookplates Die
Tim Holtz Kraft Resist Paper
Tim Holtz StampTim Holtz Acroutements
Chain - Jewelry
Prima Mulberry Flowers (3)
Tim Holtz Acrylic Fragments
Tim Holtz Idealology Fractured Doll
Tim Holtz Distressed Ink- Brick Red
Tim Holtz Numerals- #9
White Buttons- Oriental Trading