The beginning of the year I find myself organizing and re-organizing my scraproom.....This year was a task....and I actually got started early ...so that I had pretty much all of the organizers I needed to reorganize with for 2012. I found some mini cube-ical organizers from Target on clearance..I purchased 4 and have found space to use three (3) of them so far.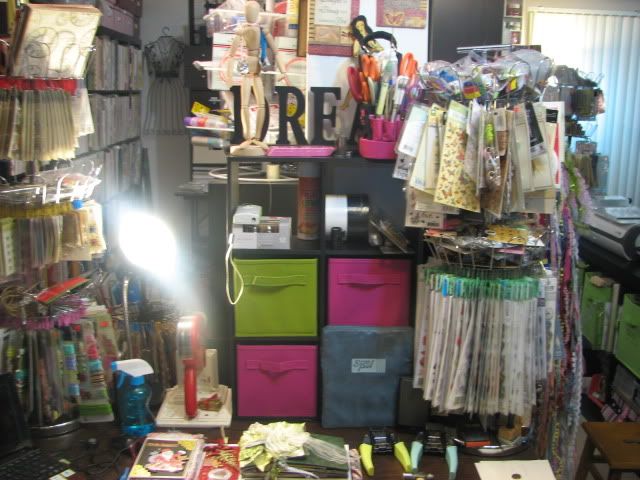 I was able to find the mini canvas boxes on sale also....but was only able to find about 8 of the pink and green......I am on a shopping ban ....so everything that I had purchased so far I purchased before the end of year 2011. I may have to allow myself a scrapbook budget so that I can get things done as planned.....So far ...I'm still on the BAN wagon..(Yay me...)....
I placed one cube-ical on one of the workstations that I use frequently to finish my projects. Its a 2x3 black mini desktop expresso storage unit ...so it matches my IKEA Expedit units. The other two (2) I placed on another workstation ........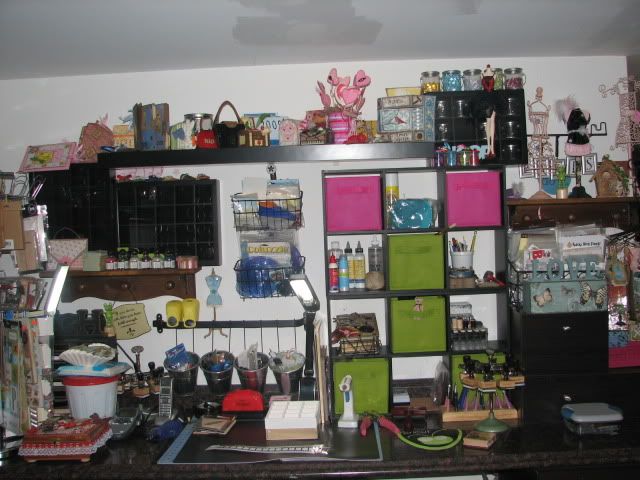 These two are laid on their sides (3x2) and stacked on top of one another
I did not have space for my "I" and my Big Shot Pro without using the workspace that I have on my Expedit workstations......And they take up all of the space that I had left on this workstation......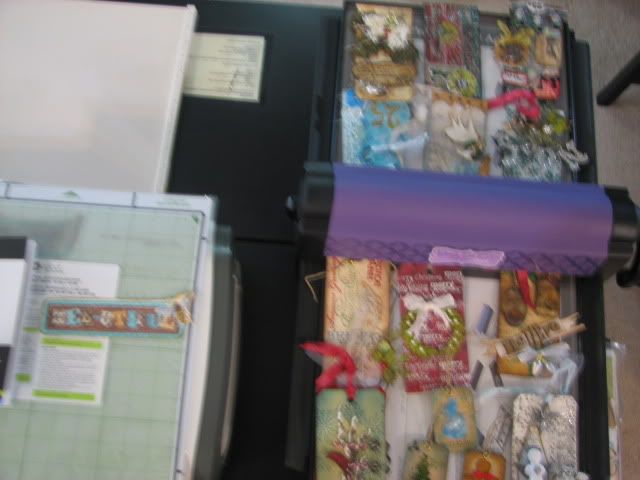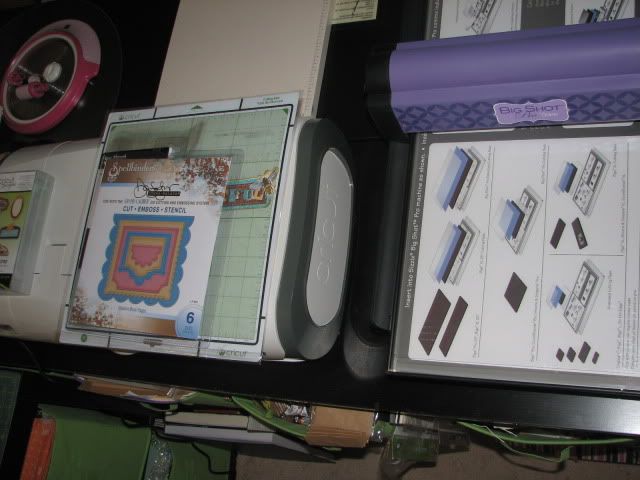 The "I" sits next to the Big Shot Prot.....and both are functional where they are......without moving them ...Both are huge pieces....so that pretty much took all the tabletop space I had for working.....
This is how I am storing my Lindy's Stamp Gang embossing and Mica powders for now...I ran out of space on my rack that I use to store my embossing powders, stickles and such......But I have another Mini cube-ical and I thought I would find somewhere to put it so that I can put them in the canvas storage boxes.....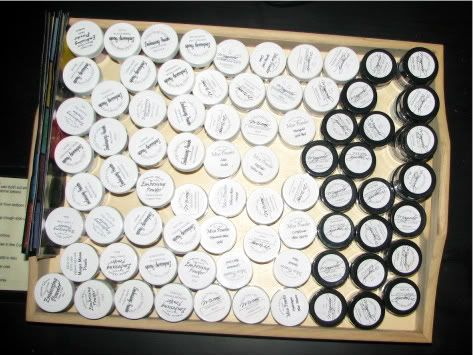 I really added to what I already had....I made space for the cube-icals...But may have to figure out how to re-organize it all so that it is a better fit........Right now I am just using the space that I have......