I participated in Lia's (aka "Scrapsation) "Winter Wonderland" Charm Swap. The theme, of course, was a winter theme. We had to use blue, silver/greys and white. We had to make 3 tags and they are due January 31....Of course we have a birthday this month,,,,so I made 4. I used DCWV "Winter Magic" paper stack, TH Snowman die, a stamp heat embossed with A La Mode embossing powder, and added ribbon and fibers to make the presentation. I also adhered the charms that I made to trinkets that I took off of a candle holder. This was fun and TFL....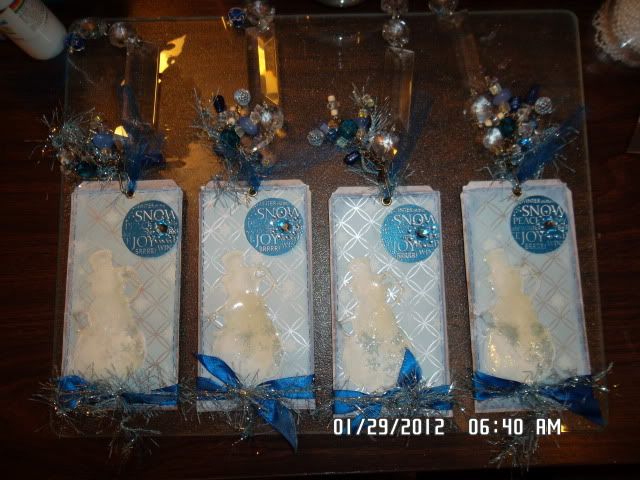 the back of the presentation tag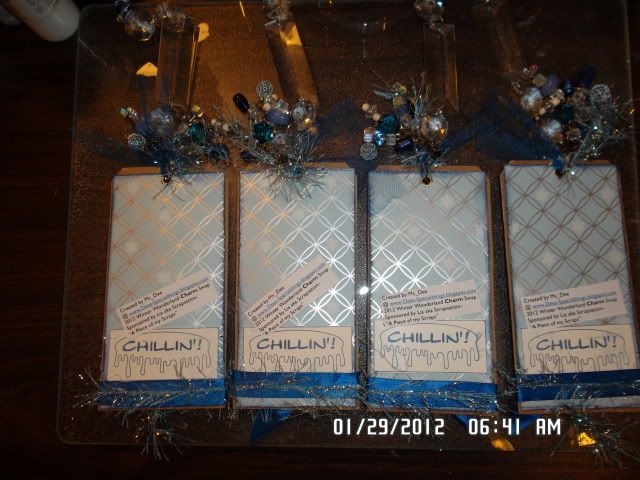 and the charms ..............