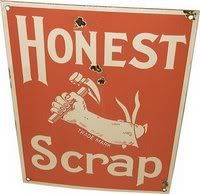 Wow...I won another award..I really do want to make a "speech"
(hehe)
and tell everyone how happy I am that Jeri at
http://craftyjsplace.blogspot.com/
thought my Blog was nice enough to receive an award...Thank you Jeri....I was surprised by this one and......I don't have a speech prepared
-

(hehe..)

...
But ....I am totally elated. And.... there are a few things attached to receiving this award ...so here goes:
1: Thank the person who gave me the award and link to their blog (Completed)
2: List 10 honest things about myself:
I missed my son and his GF so much..I did not want to leave when I went to visit.
My son's girlfriend is taking me to Japan in November for an early Christmas present. I feel "so special".
I wished I lived closer to both my children.
I am so excited about my DGC coming to live with me for a year....I wished they could live with me "forever".(Don't tell my daughther-she may change her mind about leaving them with me.)
I miss my sisters.
I Love to scrap all the time.
I love to scrap things that I can make from everyday household products.
I love people and feel that everyone should get along regardless of their differences.
I have Scrapbooked, all weekend, all alone for 48 hours and enjoyed every minute of it.
Very seldom have I gone more than 4 days without Scrapbooking.
And a Bonus.........I say a prayer everyday that the world will get better for "everyone"......
3:Put the award on my blog(Completed)
4:Pick 7 people to give the award to:
In no particular order.....
(I have a incomplete list and I will post the remainder tomorrow when I am able to visit the other two blogs to leave a comment.-

I received this award kind of late ...so I need to call it a night...and I will finish posting and blog-hoping tomorrow.....

)