This week the challenge for Glue,Scissors,Paper (GSP) was to make charms using bling....The charms could be made using chipboard, CS, metal embellishment or anything that you thought would make a charm......You just had to embellish it with "Bling".......I had a great time with this challenge....And you should see what the ladies on the DT made....
Go take a look.....
This was a swap amongst the GSP Design team members.....AND the very first SWAP of this type that I ever participated in.....I don't normally do swaps...but this one proved to be well worth it.....Thanks for the challenge ladies...I really enjoyed.....
I used:
Colorbox chipboard Tags
Paper Pizzaz "HOTP" Tan Collection PP
Blue Moon Beads Collection - several
Tim Holtz Swivel Clasp
Gems
Home Decorative Accents (M's, ACM)
Ribbon-?
Satin Flower- Handmade variation of Lollipop flower
Primas leaves
$1 G Studio Bling
Fiskars Stamp-If you want to be happy. "Be"....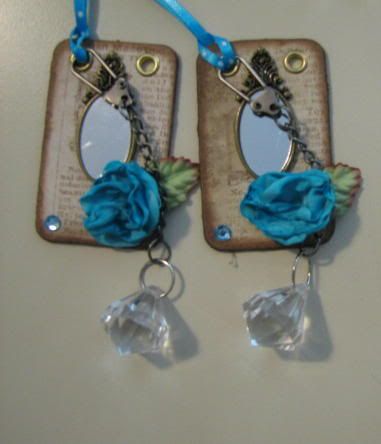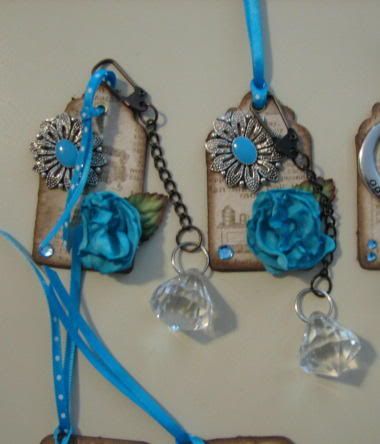 Reverse side of tags