Okay....This is an easy one....A good way to repurpose...I mentioned this in one of my posts before ...but I had a cabinet with drawers that I no longer needed. I pulled the drawers out...Took the front of the drawers off so that they sat flat, painted them black...and ....here you go........they make the greatest storage...I think I've seen this done by another scrapper a few years ago...... but didn't have the drawers at the time to do this........Great way to recycle......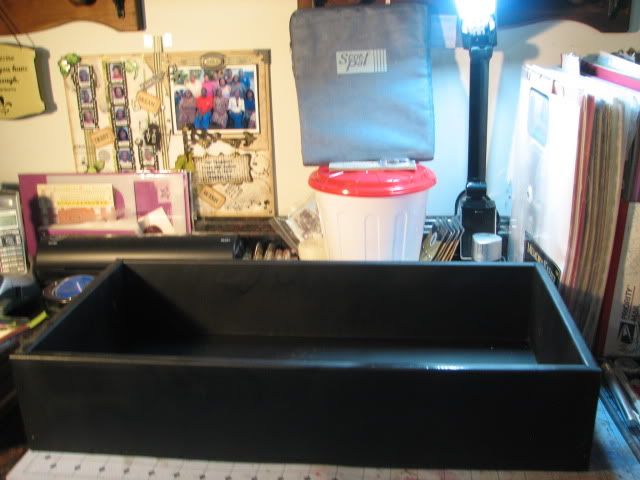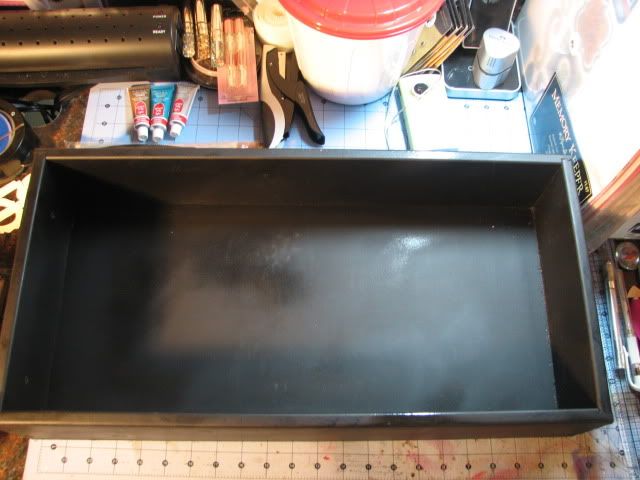 And the drawer was perfect to store the Organza, lace and trim that I have been purchasing from
http://www.atreasurenest.com/
. You would love this site. I ordered from them quite a few times since I came across the site from a Youtuber.....And the prices are excellent and delivery is super.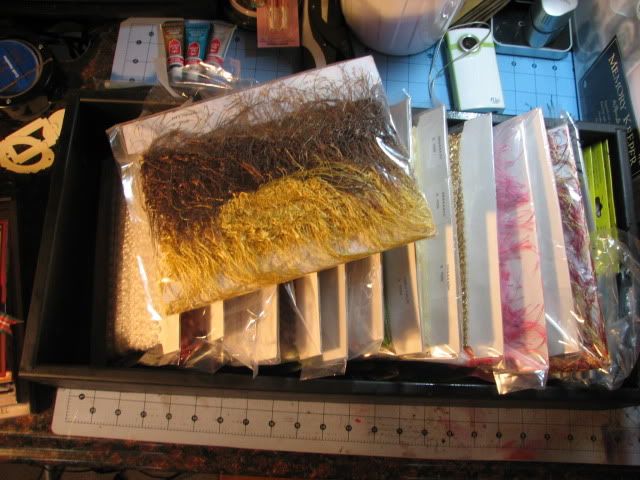 The extra bonus is how she sends them on this card. They can easily store this way......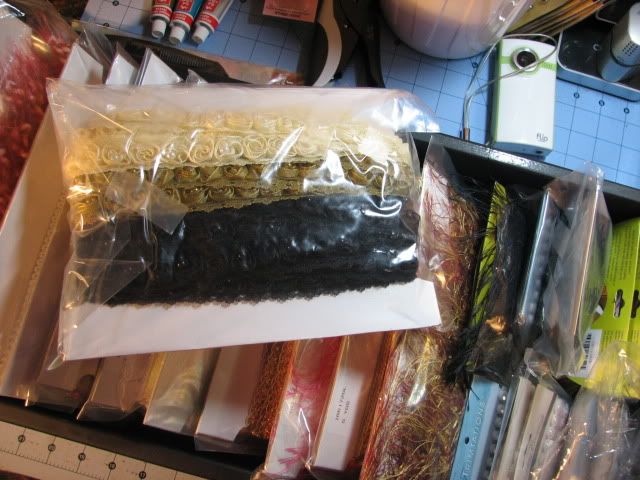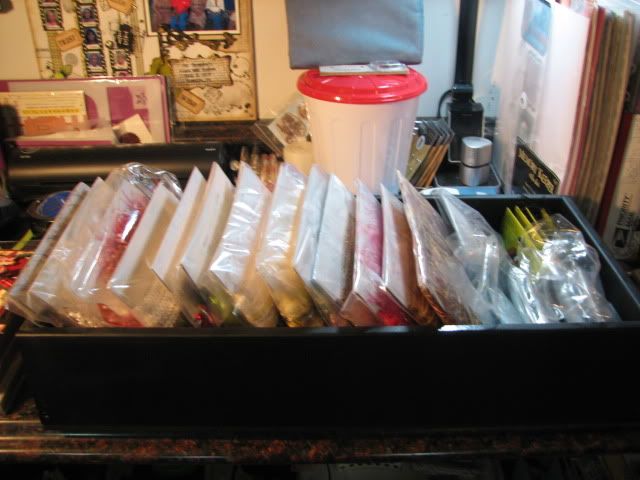 This drawer fits easily on another one of my workstations. It is one of the shorter drawers so I can easily see what is in the drawer...........Okay ladies.........TFL