Okay...I started out making a Smash Journal......and I had to google and youtube it....to see what all the "hopla" was about. Well, I came across quite a few youtube videos that not only explained the persons interpretation of an Art Journal and Smash Journal .....but also explained the differences in both. I decided to make both. I was inspired by so many of the videos but have to say that Yoliebeans interpretation of the Art journal...kind of "spoke to me"....I really like her version of the Art Journal. Thanks
Yoliebean
for the inspiration. And here is my take on both the Art Journal and the Smash Journal. I have not used either ....but I can see myself using both in the near future.....Thanks for looking.
I used a Journal that I had from years ago . I altered the front using an elmers glue distressed technique, paperbag, and embossed TH grunge alphabets using Red Stazon and Utee.
I crumbled/wrinkled each of the pages......Inked them with a variety of TH inks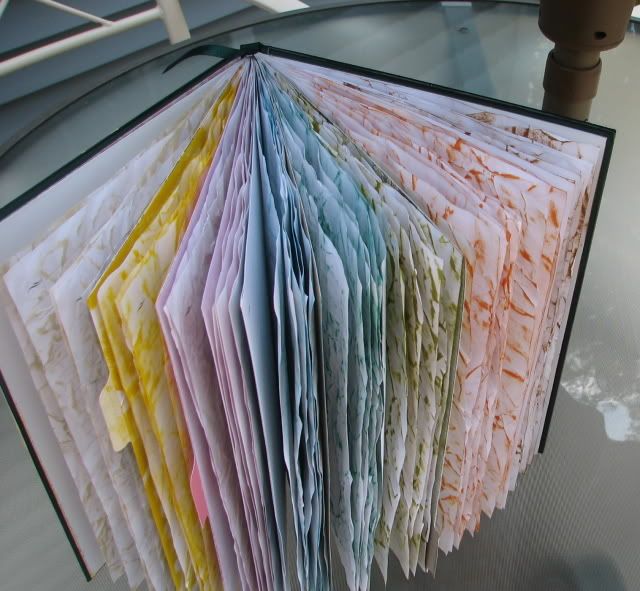 I also used a collection of printed papers and tabs from a collection that I had from a couple of years ago.....I think it is a K&Co paper collection..... but not certain. I used the paper and tabs throughtout the journal.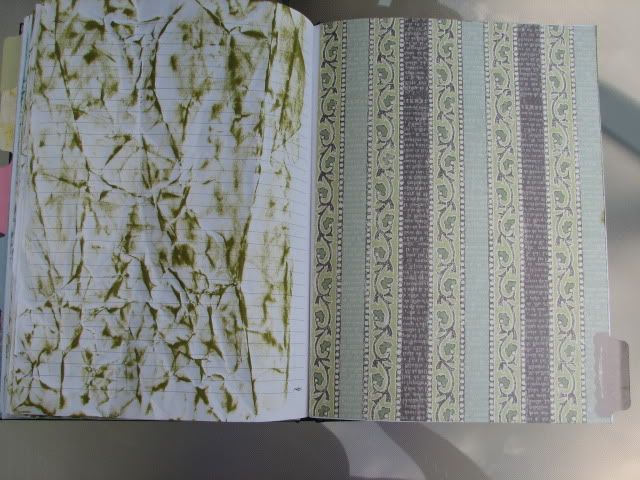 I really like my final product...I would definitely doodle and jot in this............
My Smash/Junk Journal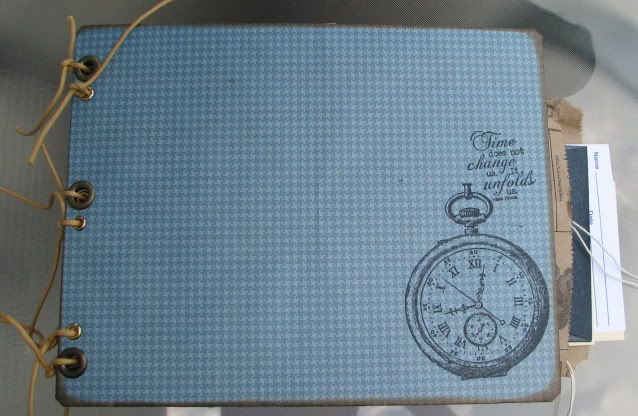 Now, I did make this journal from chipboard. I used the same paper collection that I used to make the Art journal and binded it using jewelry string/rope. I have not figured out what I would do to the front...if I do anything else to it....I think for this one...I will go with stamping ...but no embellies.....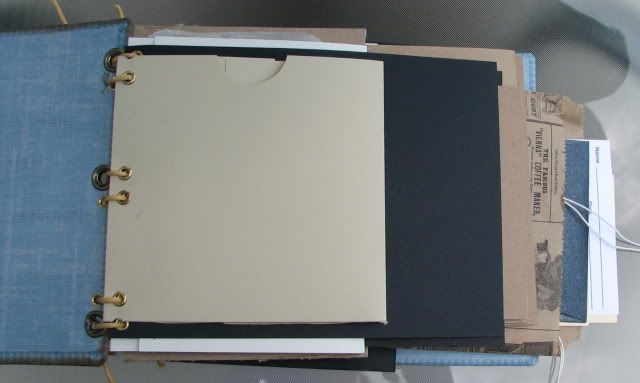 I added several elements to the journal...(i.e. library card, envelopes, vellum, time cards, paper bags, chipboard, policy envelopes, etc. and mostly anything I could use to journal on.......)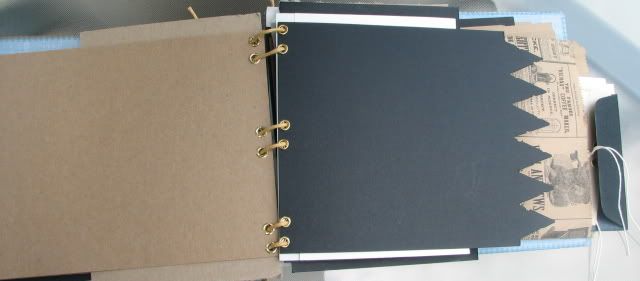 I can see me filling this lil booger up quite fast.....I left the journal in it's raw state ....I figured I could add as I used it........I am thinking it's a great place to keep some papers/ notes/cards,etc. that you either want to keep track of or close by.....