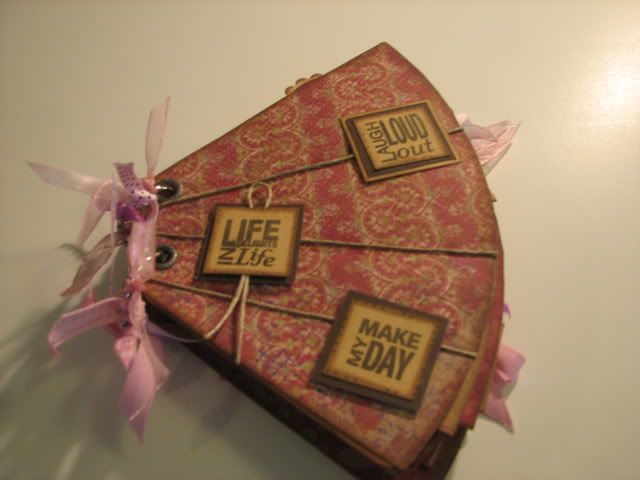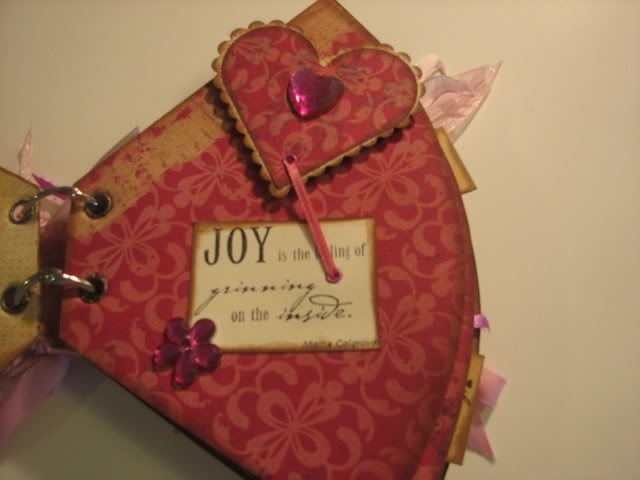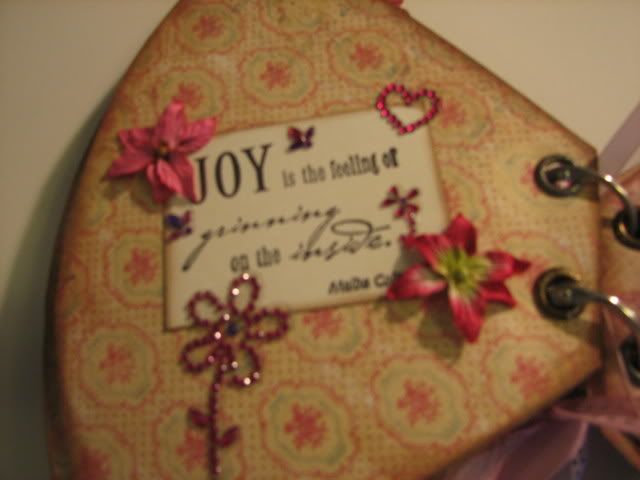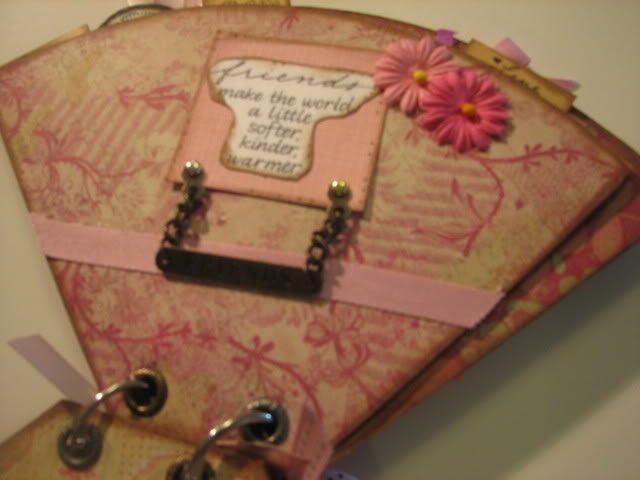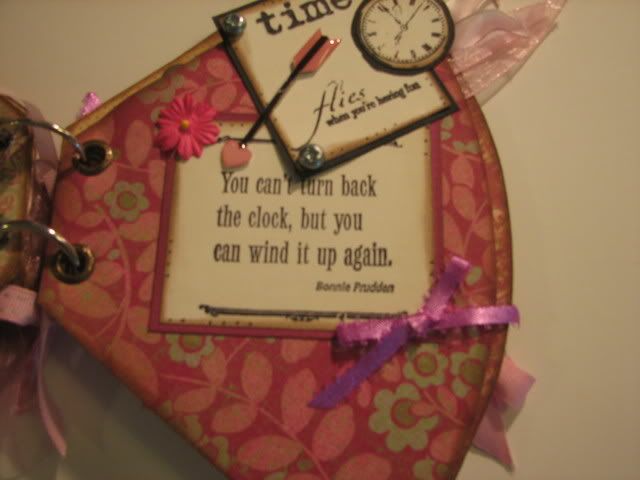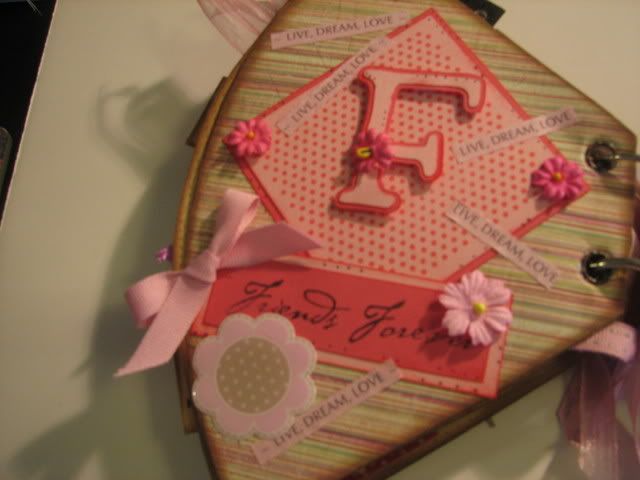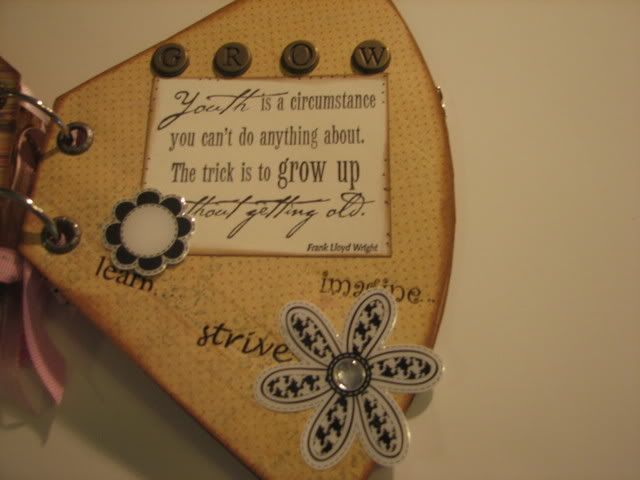 Okay.....I said that I would try and post something everyday....but that is not happening. Though I have lots of projects that I need to put on my blog, I need to make sure I have instructions, supply lists and materials before I post them. I completed this album this weekend... (And, I recreated the instruction for it).....So here goes......
Coffee Filter Album Instructions
Grab some coffee filters and use these coffee filter album instructions to whip up a quick and easy scrapbook project. Use ordinary every day coffee filters that you can pick up from any supermarket store.
A coffee filter album is very similar to a paper bag album in that each filter used creates a pocket to hide extra tags or memorabilia. Coffee filters are pretty thin so I try to use cardstock or patterned card to cover it rather than thinner patterned paper.
Supplies
5 coffee filters (you can opt for more or less filters if you wish.
Ribbon or fibers to bind album together - (I used Binder Rings)
2 lengths of ribbon to tie off album
Paper trimmer or craft knife and metal ruler
bone folder or similar
Eyelets or owire
Eyelet setter /Bind it all
Adhesive
Embellies...
Assemble the album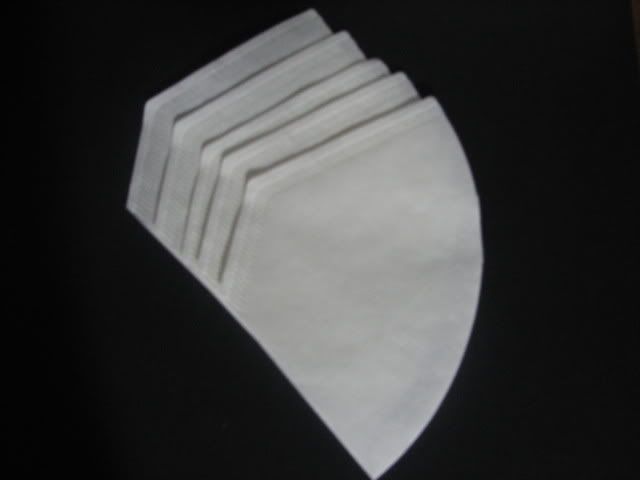 1. Take five coffee filters
2.
Trace the front and back panels of each filter on to patterned scrapbook paper or cardstock and cut them out. Most filters are not symmetrical so be sure to trace the right side. You should have 10 panels, 2 for each filter.
3.
Adhere the front and back panels to each of the filters.
You may wish to embellish each piece first or you may embellish after you have glued / taped the panels on
.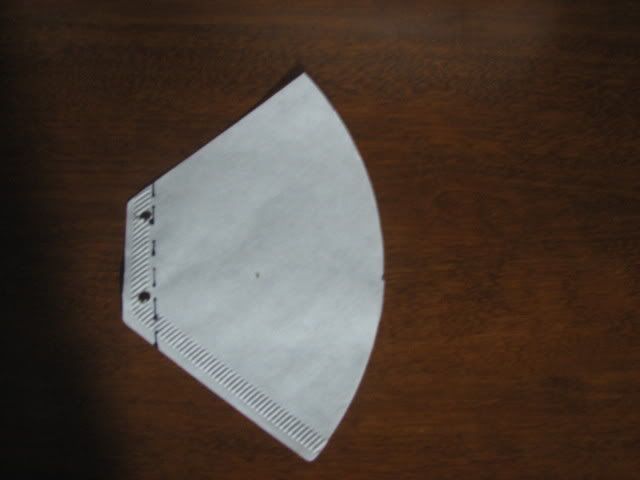 4.
Score a fold along the dotted line approximately 3/4" to 1" in from the side to form the spine. Repeat for each of the covered filters.
To Bind the album
Bind your album in a number of ways including hand or machine stitching along the fold, blanket stitch along the fold, use brads, set eyelets, two or three holes punch and bind with ribbon, fibres, book rings or a combinations of all three.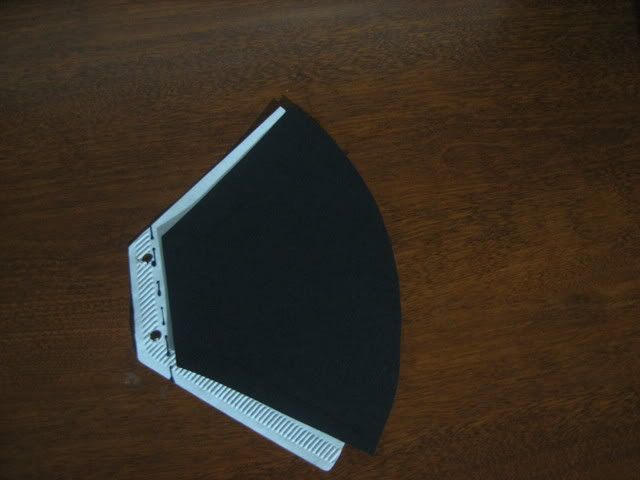 5.
Trim 5 tags small enough to fit into each of the five pockets formed by the coffee filters.
If you use coffee filters shapes for the inserts, make sure they are smaller then the pockets.
Embellish the tags and slip them into the pockets of your completed album. Note that these tags don't necessarily have to be the same shape as the filters. rectangular, round or any other shape tags will do just fine.

Tips
Experiment by binding from different sides of the album
Take the shape of the coffee filter and use it to make a unique shaped album like a purse, skirt, apron.
Once you have glued the patterned paper to each filter you may want to machine stitch along the 3 sealed edges to reinforce your album