Wow ...it's been a lil over a month since I last posted.....I just have to do better.....I have been crafting ..just not as much as I want to.....And with work, earthquakes and hurricanes....(WOW) .....time have not been in my favor....But...I have been browsing and surfing youtube....and came across a video that I just had to try. I was inspired by "thenorsugirl" to make this project. I thought it was absolutely fabulous. Click
here
to see her video. This is my rendiditon of her project. Thanks Sari for the instructions. I had a great time making this...Oh, this is my first...but for sure...I will be making more. Below are a few pics .....and a video for a better looksee......Thanks for looking ....
Front Cover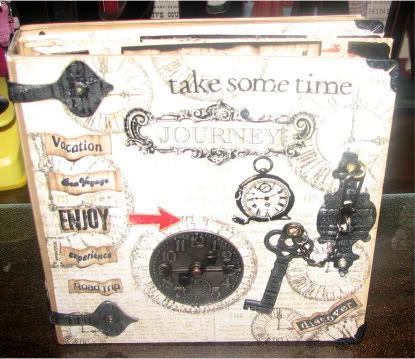 inside of book (viewing all three pages and shadow box)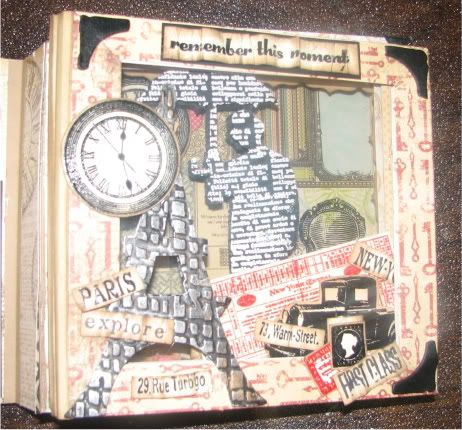 sorry for the glare-(2nd page )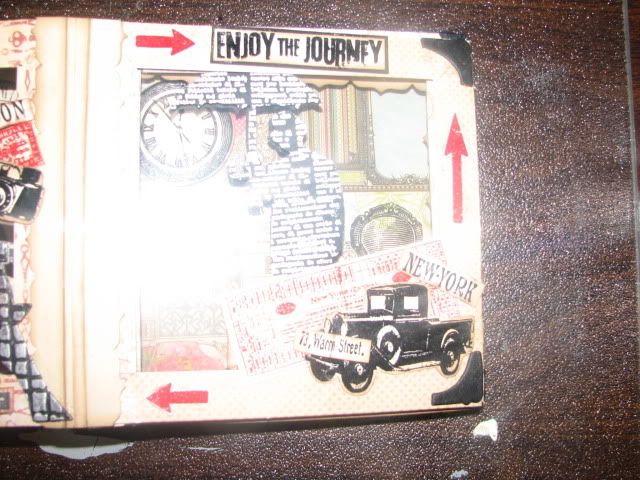 ( backside view of 3rd page)
Shadow box portion of the book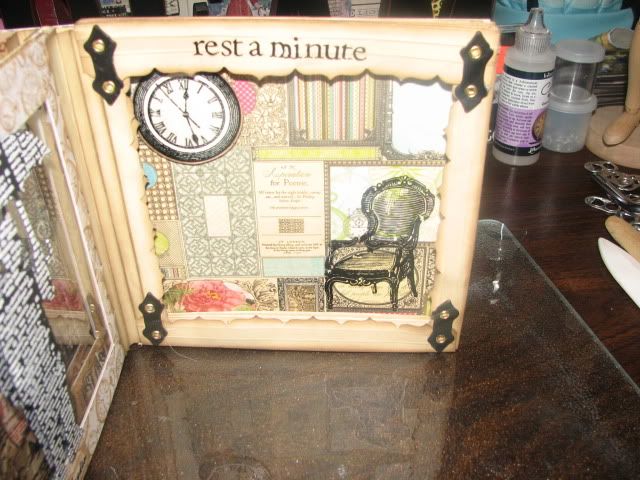 and the video......